Online Membership Registration Form
This form is for the use of dojo heads to submit the current membership list to the Chito Ryu Associatio of Ontario for the year 2005.

The information is required for membership in the following organizations:

The Chito Ryu Association of Ontario (CRAO)
The Canadian Chito Ryu Association (CCRA)
Karate Ontario Organization (KOA)
The National Karate Organization (NKA)

All information submitted with this form will remain confidential and will not be made public or shared with any organizations or persons outside of those mentioned above.
---
Please fill in the name, date of birth and rank of each of your students exactly as follows : Last name, First name,Sex, DOB, Rank
Example: Smith,John,M,23,08,83,9Kyu
Enter the date of birth as day,month,year using two characters for each for the day, month and year.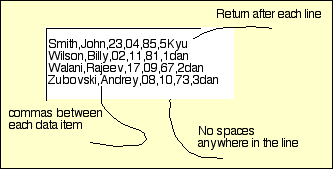 Press the submit button when finished.